Dental Crowns & Bridges in San Antonio, TX!
If any of your teeth have been lost or damaged over the years, restorative dental services can help to repair your smile. Chandler Dental Center offers a full range of restorative services including dental crowns and bridges. Either solution is customized to suit you, so you can count on them to match your natural teeth while also restoring full functionality. If you're looking for a San Antonio dentist to repair damaged teeth, reach out to our office today to schedule your consultation.
Restore Your Smile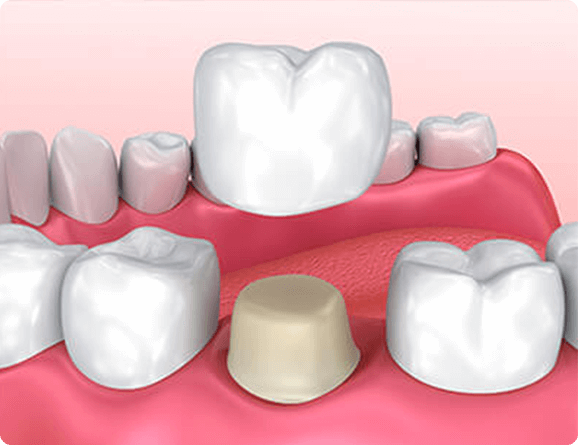 Dental Crowns vs Dental Bridges
Dental Crowns
Dental crowns are tooth-colored porcelain or ceramic 'caps' that cover and protect damaged teeth. Whether you've suffered from an injury, tooth decay, or if you've had a recent root canal, crowns can help a weakened tooth stay functional. They're usually made of porcelain or ceramic, to give them a natural appearance while being able to hold up to everyday wear and tear. They're ideal for repairing individual or nonadjacent teeth.
Dental Bridges
If you're missing multiple teeth, dental bridges can be used to close the gap. Bridges are made up of a row of replacement teeth with dental crowns on either end. The crowns can be attached to the existing teeth on either side of the gap or to dental implants. Bridges are an ideal tooth replacement option that can help maintain the structure of your smile.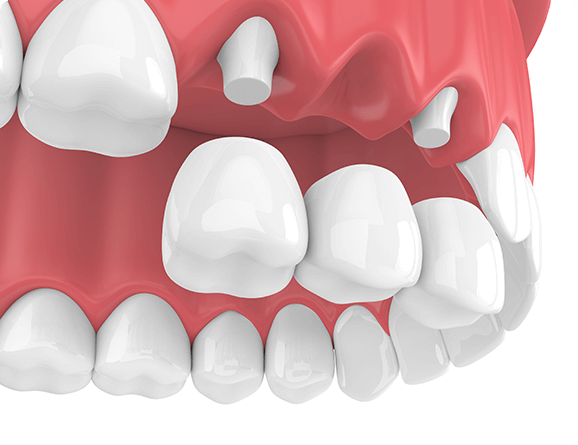 Dental Crowns & Bridges FAQs
How Do the Dental Crown and Bridge Procedures Work?
Over the course of a couple appointments your teeth will be prepared to receive the restorative treatment. We take digital impressions of your teeth and send them on to a lab where your bridges or crowns will be custom-made. In the meantime you'll have temporary crowns and bridges fitted, which will be replaced with permanent tooth replacements during a follow-up appointment.
How Long Do Crowns and Bridges Last?
The average crown of bridge has a lifespan of about 5-7 years, though with a dedicated oral care routine they can easily last more than 10. They require the same kind of care that your natural teeth do, and during your routine dental checkups we can confirm they're still in good condition.
How Much Do Crowns and Bridges Cost?
The cost of restorative dentistry varies from patient to patient depending on a number of unique factors. At Chandler Dental Center we're committed to making treatment affordable. With a variety of flexible treatment options and an in-house membership plan, we can work with you to figure out the best approach for your dental needs.
Learn more