Durable Dental Implants in San Antonio, TX!
Missing teeth can make simple things like laughing or smiling around others uncomfortable. At Chandler Dental Center, we love helping our patients feel great about the state of their oral health and the overall appearance of their teeth by providing them with a variety of excellent tooth-replacement options.
Interested in learning more about dental implants? Please get in touch with our office, and we'll be happy to schedule a consultation for you.
Transform Your Smile
What are the benefits of dental implants?
Dental implants offer many benefits to patients, including:
Look, feel, and function similarly to natural teeth
Durable and long-lasting dental restorations
No special activity or dietary restrictions
Help maintain positive jawbone health
Help maintain the natural shape of the patient's face
Is it painful to get dental implants?
Before an implant is placed, local anesthetic is always used to numb the teeth and gums to make the experience more comfortable for the patient. Our office also provides several choices for dental sedation, which is a safe and effective way to make your dental implant procedure more relaxed. Our team would be happy to help you determine which sedation option is the right choice for you.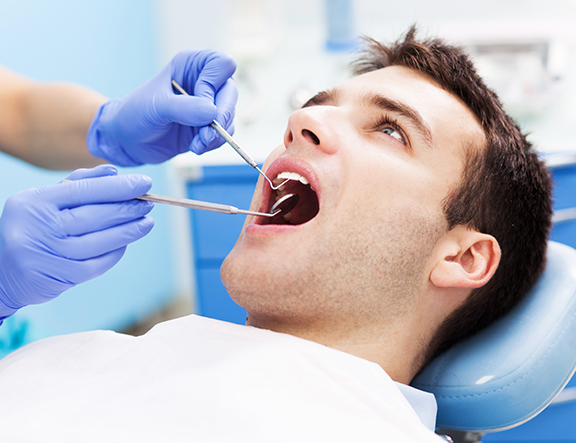 How long do dental implants last?
Dental implants can last a lifetime when treated well. While your implant crown will likely need to be modified or replaced at some point, implants themselves typically don't need to be replaced once they fuse with the jawbone. During your routine dental exams, our team will take a look at your implant(s), natural teeth, and other dental restorations to identify any potential issues.
Are dental implants expensive?
Dental implants tend to be more of an investment than other tooth-replacement options. However, many patients find that they are well worth it due to their natural feel and appearance. Our office provides a wide variety of financing options for patients who are interested in receiving one or more dental implants. For more information, please contact us or visit our financial page.
Schedule Consultation