July 22, 2022 5:49 pm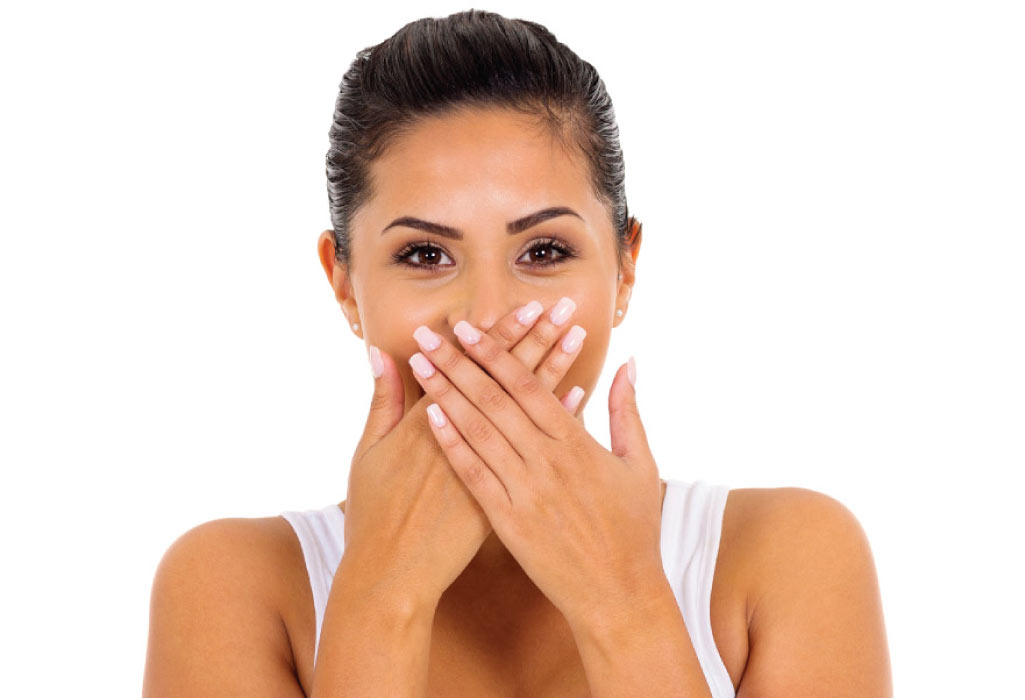 It's inevitable in life to come across "bad" things once in a while, from a bad movie that you wish you never bought a ticket for to a bad meal that left you far less than satisfied. What you don't have to settle for, however, is bad breath. There are a few different common causes of bad breath, and accordingly, there are different ways that you can treat them.
Your Oral Hygiene
Insufficient or improper oral hygiene is a common culprit behind bad breath. If you're not brushing and flossing your teeth every day, it's likely that food is getting stuck there, promoting the development of bad, foul-smelling bacteria. You can re-evaluate your at-home dental routine to make sure you're using proper brushing and flossing technique, brushing twice a day, and flossing at least once a day. Don't forget to visit the dentist twice a year for your routine check-ups too!
Possible Dental Concerns
Aside from your overall oral hygiene, there are other dental issues that might be causing bad breath. Gum disease, dry mouth, and tooth infections can all lead to a less-than-pleasant smell coming from your mouth. Each dental concern warrants a different treatment so it's best to consult a dental professional to get their recommendations. For example, if you have a severe tooth infection you may need root canal therapy. Meanwhile, if you have gum disease, you might need periodontal treatment.
What You Eat
Sometimes, the reason behind your bad breath is simply something you ate. We've all been there when we noticed that that garlic we had in our lunch is continuing to make its presence known throughout the day. To handle this, you can drink lots of water to wash away food particles and you can chew on some sugar-free gum to stimulate saliva production, which will also help to rinse your teeth.
Bad Breath Relief at Chandler Dental Center
If you're struggling to get your bad breath in check, schedule an appointment at Chandler Dental Center. At our practice in San Antonio, you can expect to find a judgment-free atmosphere where your needs and comfort are always top of mind. Our friendly, experienced team would be happy to help you get back to a healthy mouth with fresh breath.
Categorised in: Bad Breath, Gum Health, Oral Health, Oral Hygiene, Root Canal Therapy
This post was written by ChandlerDentalCenter