January 19, 2023 8:58 pm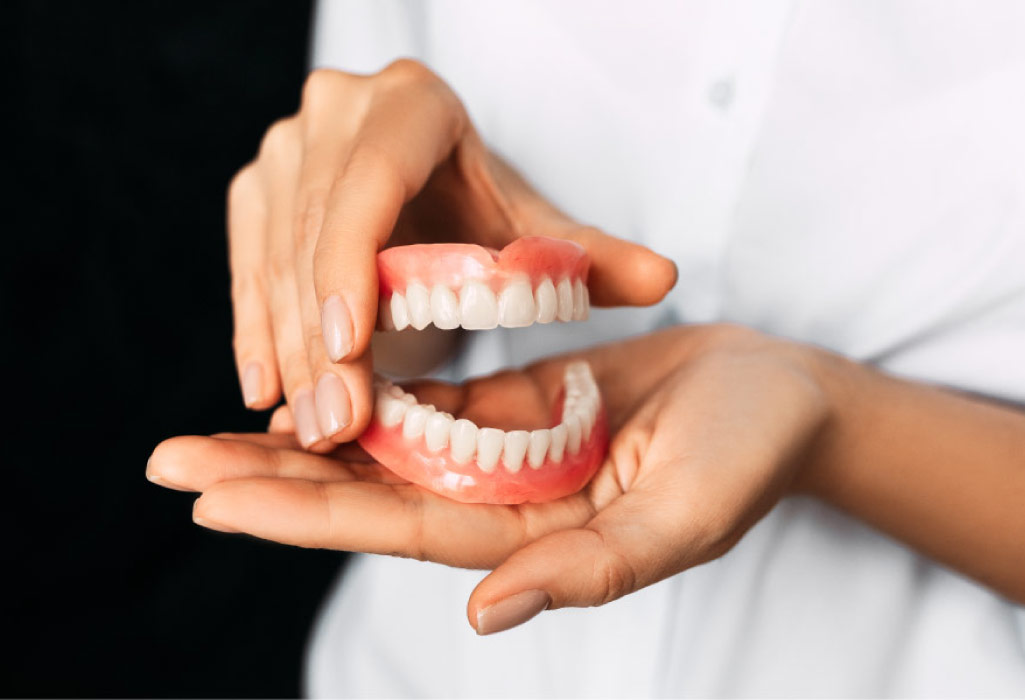 While dentures are made to look similar to natural teeth, they require special care to remain in great shape. One crucial part of keeping your custom dentures looking and feeling great is keeping them moist, as dried-out dentures can lose their custom shape. When we sleep, our mouths tend to dry out, which means sleeping with dentures is not ideal.
Taking your dentures out at night also allows your gums a chance to rest, which will help your dentures feel more comfortable to wear the next day. However, dentures can be worn during the night on occasion, we just recommend removing them and cleaning them before placing them back in the mouth.
What Is the Best Way to Take Care of Dentures?
Soaking your dentures overnight in a denture solution is the best way to keep them moist and help them maintain their custom shape. The denture solution will also help kill bacteria, leaving your dentures fresh, clean, and ready to wear in the morning.
Dentures should also be removed from the mouth and brushed with a soft-bristle toothbrush to remove plaque and food debris before they are placed in the solution. Just like with natural teeth, the more you can stay on top of your daily oral care routine, the better your dentures will look, and they will likely last longer as well.
What Should I Do If My Dentures Change in Shape or Appearance?
If you have begun to notice that your dentures are not as white as they used to be, there are a few denture-whitening products you can choose from to enhance their color. Dentures are quite stain-resistant, but they can collect stains over time, and some patients find that using store-bought denture whitening products or home remedies like baking soda or white vinegar can help their dentures look like new.
Denture Adjustments at Chandler Dental Center
If your dentures don't feel quite right anymore, we recommend getting in touch with our office so we can schedule a visit and take a look at them. Sometimes dentures need to be slightly modified or readjusted to fit like they used to. Our team would be happy to take a look at your dentures and answer any additional questions you may have about taking care of them.
Categorised in: Dentures, Restorative Dentistry
This post was written by ChandlerDentalCenter