March 14, 2023 4:55 pm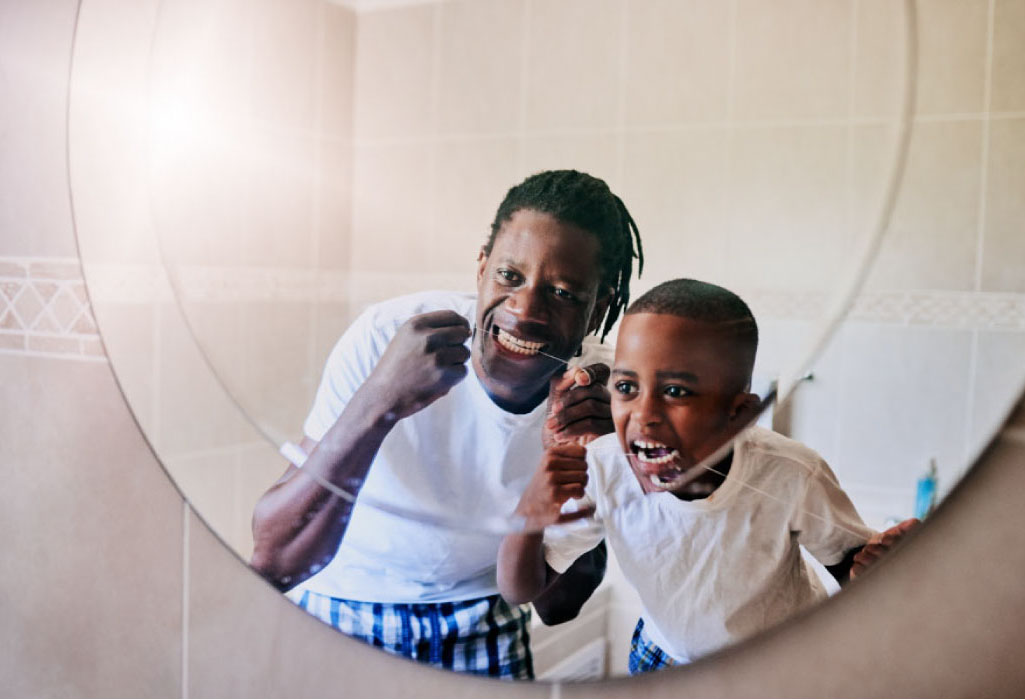 Have you been flossing regularly? If not, we completely understand that it can feel like a time-consuming extra step in your oral hygiene regimen. However, you shouldn't skimp out on flossing because it plays a crucial role in your oral health. Here's what you need to know about flossing and why it's so important!
Why Is Flossing Important?
The saying, "an ounce of prevention is worth a pound of cure," is very valid! When it comes to your oral health, taking preventive measures will pay off in the long run. In addition to brushing your teeth twice a day for two minutes each session, you also need to be flossing at least once a day. Why is flossing important? Well, it can help remove bacteria and plaque from between teeth better than brushing alone can. It also flosses away plaque from the gumline and reduces the risk of developing gum disease and infection. Brushing your teeth can remove a lot of bacteria and plaque, but it needs its sidekick floss to pick up the slack on all of the hard-to-reach areas of the mouth.
Choosing the Right Floss
If you haven't been flossing regularly because you don't like the traditional string floss, there are many different types of floss to choose from. Picking the right floss can make it easier on you to regularly incorporate flossing into your routine. For example, floss picks make it easier to hold the floss while you get in between your teeth. Waterpiks are also a great alternative that uses water to clean out the hard-to-reach areas.
Schedule Biannual Dental Cleanings & Exams
Brushing and flossing your teeth at home is vital for your oral health and so are dental checkups! If you haven't had a teeth cleaning and exam in a while, make sure you are scheduling those twice a year to keep your oral health on track! Our Chandler Dental Center team loves seeing new faces around our office and we would be thrilled to take care of your oral health needs. Please contact us to schedule your appointment!
Categorised in: Cavity Prevention, Oral Health, Oral Hygiene
This post was written by ChandlerDentalCenter