February 13, 2023 9:46 pm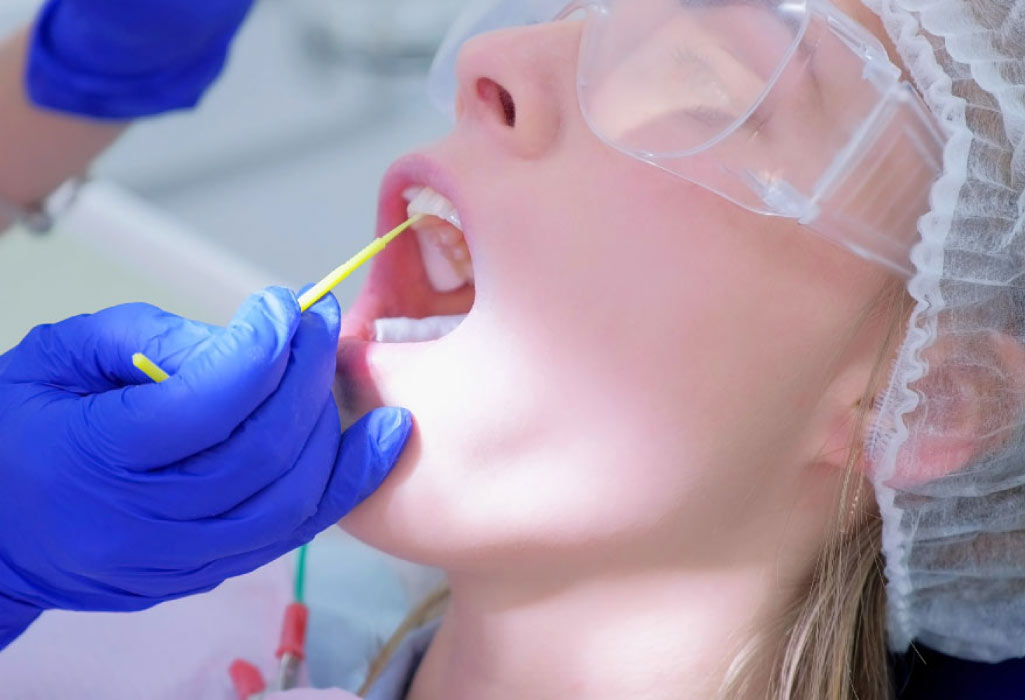 Practicing proper oral hygiene, like brushing and flossing daily, is the best way to take good care of your smile. However, routine dental visits are an even better way to care for your smile. At these visits, our team may suggest fluoride treatment which can greatly benefit your oral development and health!
What Is Fluoride?
Fluoride is a natural mineral often found in things like rocks and water. When applied to the teeth, fluoride can contribute to the development of strong teeth while preventing decay. Because it is a proven way to prevent decay, fluoride is commonly added to water sources and dental products like toothpaste.
Fluoride Treatments
Though fluoride may exist in drinking water and toothpaste, fluoride treatments are still necessary to protect your smile. Fluoride treatments at our office contain a higher concentration of fluoride, which can effectively improve the health of teeth and reduce the risk of decay and cavities.
Our in-office treatment may come in the form of gel, solution, or varnish with the application by brush, tray, or swab. It doesn't take much time to complete fluoride treatment, and the protection is immediate and long-lasting!
Who Should Get Fluoride Treatment?
If you're at risk of developing cavities or experiencing tooth decay, fluoride treatments can be helpful. Fluoride can help protect the teeth of both children and adults.
The American Academy of Pediatrics recommends fluoride for all children as their teeth develop to help prevent decay or other dental infections. Though at-risk patients and children are great candidates for fluoride treatment, exposure to amounts of fluoride every day, whether it be toothpaste or water, is also encouraged for any individual. And we can also complete fluoride treatment if you feel it is in the best interest of your smile!
Fluoride Treatment in San Antonio, Texas
Have you or your child received fluoride treatment this year? It may be wise to get professional fluoride treatment to prevent unwanted dental issues later this year. At Chandler Dental Center, we can apply fluoride and teach you about other helpful preventive treatments to save your smile!
Categorised in: Cavity Prevention, Fluoride Treatments, Preventative Dentistry
This post was written by ChandlerDentalCenter