May 23, 2023 7:17 pm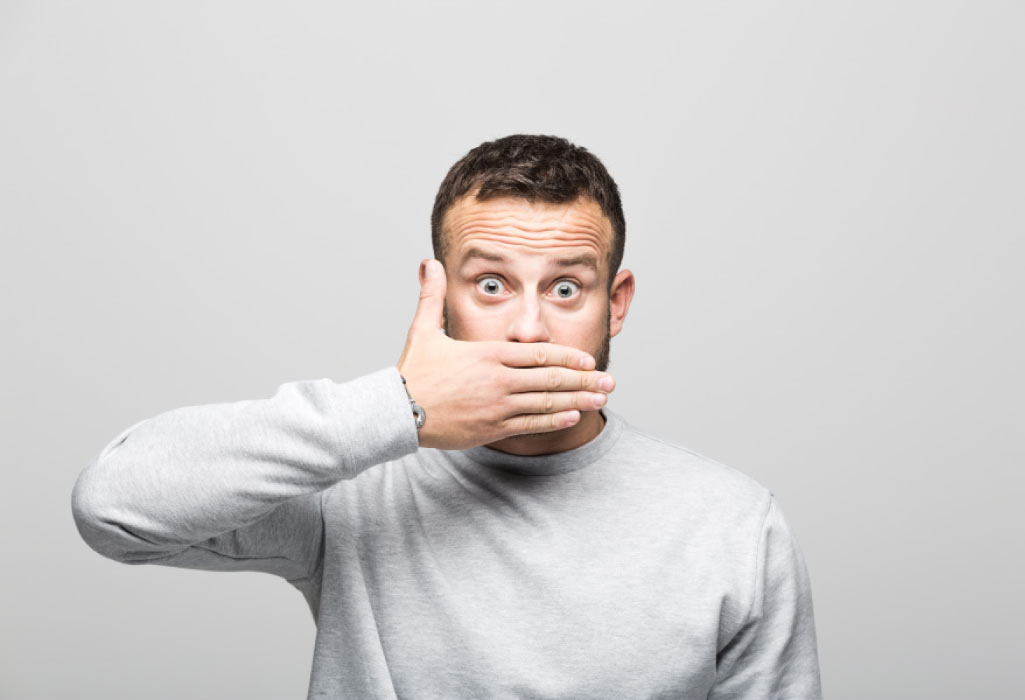 What's that smell? There are many different reasons why someone might experience bad breath, but we think it's safe to say that everyone would prefer to have fresh breath. We have some tips for you on how to get that breath smelling better so you can continue to take on your day with confidence.
1. Don't Skip Your Daily Cleanings
Sometimes you're in such a hurry to run out the door in the morning that you forget to brush your teeth. Other times, it's so late at night and you're so worn out from the day's events that you jump into bed without brushing. Skipping your twice-a-day dental cleanings could be the reason your breath isn't as fresh as can be so make sure you stick to that healthy oral care routine.
2. Brush Your Tongue Too
Speaking of brushing, don't forget to brush the surface of your tongue while tackling the rest of your teeth too. Bacteria that can cause bad breath likes to hang out there as well and cleaning it away can make a big difference in your mouth odor. Another alternative is to use a tongue scraper.
3. Drink More Water
Did you know that dry mouth can cause bad breath? Sometimes if you don't have sufficient saliva production or if you're dehydrated, it can lead to your breath taking on an unpleasant smell. To combat this, drink plenty of water throughout the day. Even drinking a glass of water right after you wake up can help fight off that foul morning breath!
4. Rinse Your Mouth After Meals
You probably don't bring your toothbrush and toothpaste with you everywhere you go so chances are you're not going to be brushing your teeth after every meal throughout the day. What you can do is simply rinse your mouth out with water once you're done eating so that food bacteria aren't left to linger there and make your breath smell bad.
5. Chew Sugar-Free Gum
Chewing gum is a quick and easy way to give your breath a boost of minty freshness, but some gum is loaded with sugar, which isn't great for your overall dental health. There are so many sugar-free gum products out there these days it shouldn't be a problem for you to find one at your local store and keep it on hand when you need fresh breath on the go.
Comprehensive Dental Care at Chandler Dental Center
Are you still struggling to achieve or maintain fresh breath even with these tips? Then it may be time for you to see a dentist! Schedule an appointment at Chandler Dental Center so we can take a look at what might be the cause of any bad mouth odor. With our comprehensive services, we are confident that we can come up with an effective, personalized treatment plan to freshen up your breath.
Categorised in: Bad Breath, Oral Health, Oral Hygiene
This post was written by ChandlerDentalCenter