January 5, 2023 7:51 pm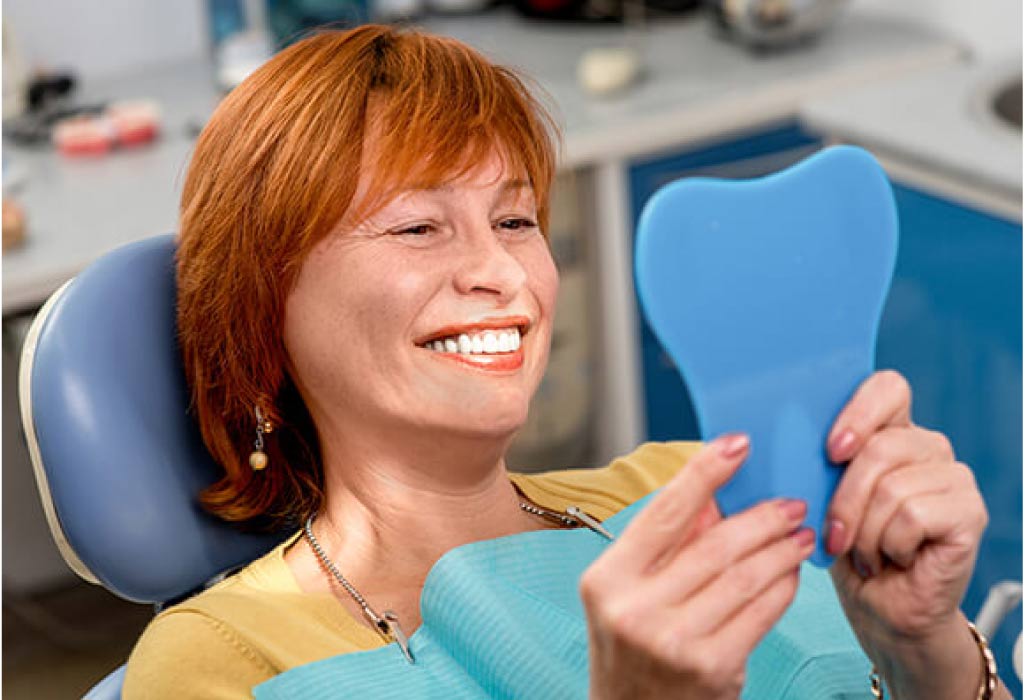 When it's time to go on a date or make a big presentation at work, you may find yourself searching for a quick and easy solution that will contribute to your best appearance. For many, this pertains to achieving a beautiful smile. This reason is why Dr. Chandler and our team offer the Snap-On Smile®!
What Is a Snap-On Smile?
Snap-On Smile is a non-invasive cosmetic treatment that can cover an array of smile imperfections. The Snap-On Smile is a set of tooth-shaped restorations made from thin, durable material that snaps over your natural teeth. It isn't permanent and easy to remove at home, making the custom oral appliance true to its name.
Problems a Snap-On Smile Can Help
The best way to think of Snap-On Smile is as if they were veneers, with less commitment and time to receive. Similar to dental veneers, a Snap-On Smile can help resolve a wide range of cosmetic dental problems. Problems a Snap-On Smile can help with include:
Stained or discolored teeth
Chipped teeth
Misshapen teeth
Misaligned teeth
Worn down teeth
Customize Your Snap-On Smile
If you're living with one of the problems a Snap-On Smile can help, you may want to consider getting one. A Snap-On Smile is right for just about anyone! The process for getting a Snap-On Smile is easy and painless.
When you visit our office, we'll work with you to customize your Snap-On Smile to look natural. Our team will capture impressions of your teeth and discuss size, shape, color, and uniformity. When you first put on your custom, natural-looking Snap-On Smile, you will find it is an ideal alternative to multi-step dental procedures!
Improve Your Smile with a Snap-On Smile
Anytime you go out is your chance to make a good impression. Instead of waiting until a big event, improve your smile before with a Snap-On Smile. At Chandler Dental Center, we can craft you a natural-looking alternative solution!
Categorised in: Cosmetic Dentistry, Snap-On Smile
This post was written by ChandlerDentalCenter