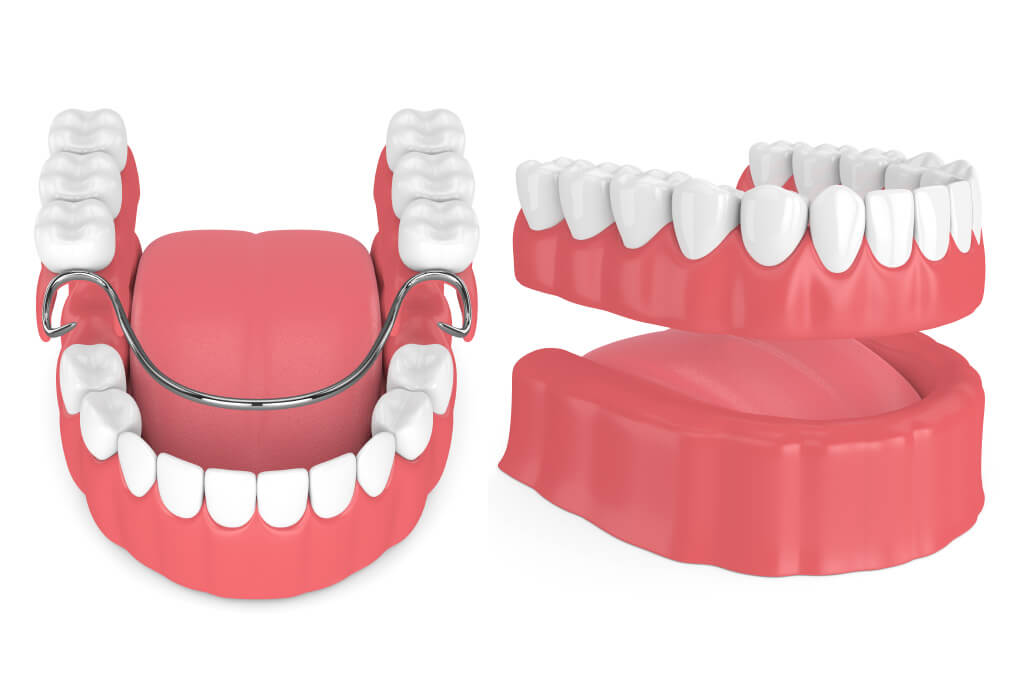 March 10, 2021 8:00 am
If you're struggling with the aftermath of tooth loss, Chandler Dental Center is here to help! Advancements in modern dentistry have given patients many tooth replacement solutions. Today, dentures are more comfortable than ever. They aren't the awkward-fitting dentures you may have seen in cartoons and old movies.
What Are Dentures?
There are two main kinds of dentures: partial dentures and full dentures. If you're missing a complete arch of teeth, you can replace your teeth with a set of full dentures. The dentures stay in place with the help of strong denture adhesives. Partial dentures are used when you're missing a handful of teeth, but not all. Your remaining teeth support your partial dentures with clasps.
Benefits of Dentures
There are many reasons to consider dentures. First, your dentures are custom-made using an impression of your unique mouth, so they will be a snug and comfortable fit. They will also improve the appearance and function of your smile. Many patients feel self-conscious about their missing teeth, which can take a toll on their confidence, mental health, and relationships with other people. A smile restored with dentures can improve your self-esteem, as well as your ability to chew a variety of foods and speak clearly. Additionally, dentures are an affordable, long-term solution to tooth loss. When you take good care of your dentures and regularly visit our office for cleanings and adjustments, your dentures can last 10-15 years.
What's It Like to Have Dentures?
It will take a little bit of time for your mouth to get used to the feeling of wearing dentures. You may need their fit adjusted for comfort. But soon you may even forget your teeth aren't all real!
The other part of having dentures is cleaning them properly. Brush them every day with mild dish soap or a denture cleaner. They should also stay moist at all times, so when you're not wearing them, they should soak in water or denture cleaner.
If you're considering dentures, our team will be sure to thoroughly explain all care and cleaning instructions.
Affordable Dentures in San Antonio, TX
At Chandler Dental Center, we're all about comfort, quality dental services, and modern technology. Whether you're missing all your teeth or just a few, dentures could be the tooth replacement solution you're looking for.
To set up a consultation and learn more about dentures, please contact us today!
Categorised in: Restorative Dentistry
This post was written by Chandler Dental Center