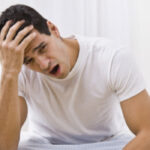 July 19, 2021 7:35 pm
Comments Off

on How Can a Dentist Help You With Sleep Apnea?
Do you suffer from fatigue and headaches during the day or wake up multiple times a night? Does your partner complain about your snoring? You might have sleep apnea. Read our blog post to learn how the dentist can help with your sleep apnea.