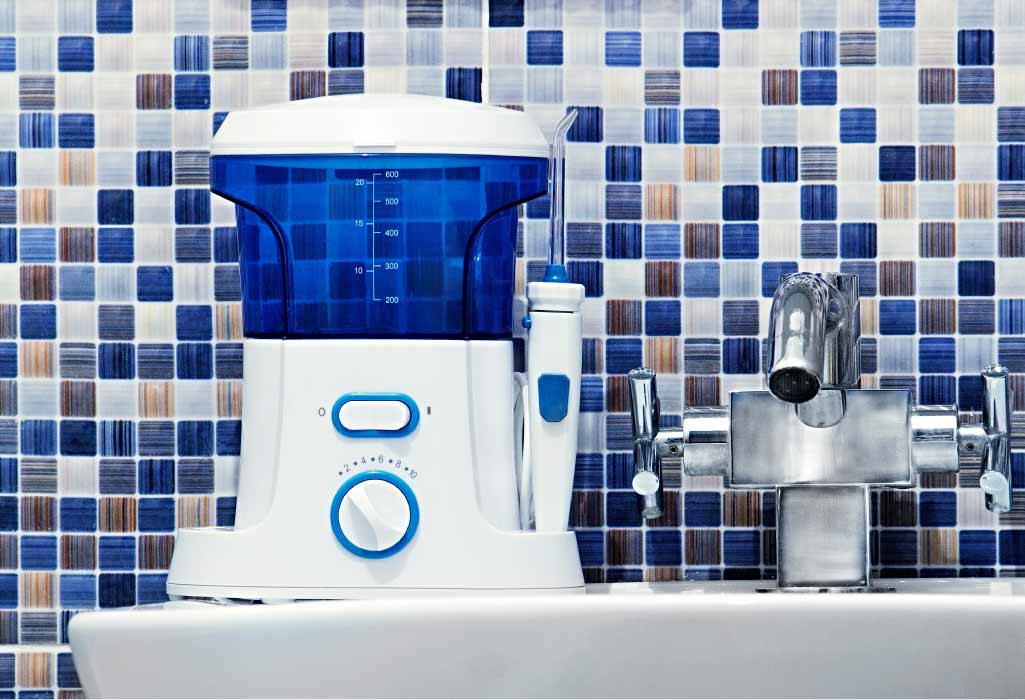 September 23, 2021 7:50 pm
Did you know that there's an alternative way to floss, that doesn't involve typical string floss? Read on to learn more about water flossing, and how it compares to the tried and true method.
Water Flosser Strengths
A water flosser is an electronic device that pumps water through your mouth in a pressurized stream. The pressure is strong enough to act as a flossing mechanism. When you use the water flosser, you'll have control over the pressure and movement of the water. Use it to clean between the teeth and gums, stimulating the tissue and removing the plaque and bacteria that builds up in the crevices of the smile. Most studies show that a water flosser can work just as well as traditional floss when used properly. Water Flossers are also easier for people with braces and limited mobility to use, and more gentle for people with sensitive gums. So, if that sounds like you, a water flosser may be a worthy investment for you and your family.
The Benefit of Traditional String Floss
String floss is the most popular way to floss your teeth, and it's the easiest too. Water flossers are effective and can be great for people with certain needs, but you can't really beat the affordable, portable nature of string floss. And, of course, there's no doubt that it works really well. Even if you choose a water flosser as your go-to flossing device, we suggest that you have some good old-fashioned dental floss on hand, especially when you're on the go!
Preventative Care in San Antonio, Texas
In the end, we recommend that our patients choose the flossing method that best fits their routine and their personal needs. The most important thing is that you floss, and you do it once a day. And don't forget, you need to come see us here at Chandler Dental Center every 6 months for your routine cleaning and exam.
Categorised in: Oral Health, Oral Hygiene, Preventative Dentistry
This post was written by Chandler Dental Center