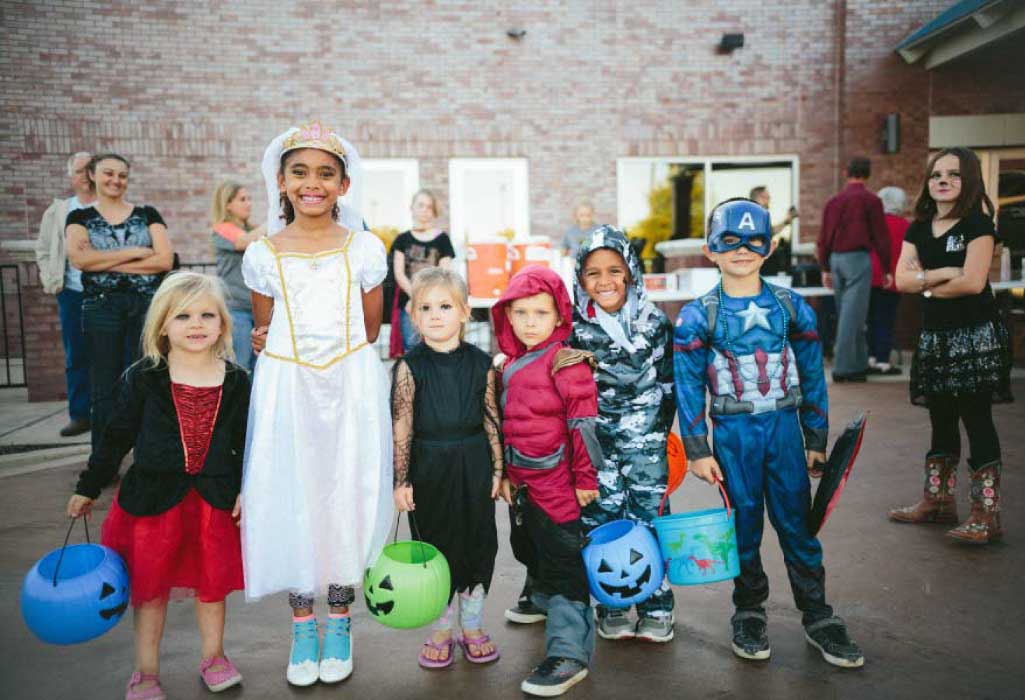 October 26, 2021 8:18 pm
Halloween is a fun holiday filled with loads of candy and cavities! Luckily, there are plenty of ways to celebrate this holiday without hurting your teeth in the process. Here are 5 ways you can celebrate Halloween without the candy!
1. Fun Toys & Trinkets
Kids love getting treats on Halloween! However, eating a lot of candy will do more harm than good for them in the long run. Instead of filling their trick-or-treat baskets with sugar, you can give them miniature activity books, Playdoh, silly putty, spider rings, and more! Kids always get excited when they get toys for Halloween, they won't even notice they don't have a bag full of candy!
2. Carving Pumpkins & Eating Pumpkin Seeds
Carving pumpkins is a fun Halloween activity for the whole family! Kids can use their imagination and creativity to create an emotive jack-o-lantern. After cleaning out the pumpkins, save the pumpkin seeds! You can put them in the oven and roast them to make a delicious, tooth-friendly Halloween snack.
3. Flavored Water with Sugar-Free Flavors
Spice up your child's water with colored, sugar-free water flavors. The water will taste so good they won't even notice! They can pick which color or flavor they prefer and sip on it while they carve pumpkins.
4. Costume Contest
One of the best things about Halloween is letting kids' creativity run free! They can dress up and have a contest or a fashion show with their friends. If you get started early, you can even work together to make their costume from scratch!
5. Candy Alternatives
Treats are harmless in moderation! If your child wants a piece of Halloween candy, let them pick just one or two small pieces and put the rest of the candy out of sight. Another option is to present some awesome candy alternatives they will love. Make a fun charcuterie board of meats, cheeses, and fruit. Have toothpicks on standby so that they can make fun combos with the platter!
Let Chandler Dental Center Be Your Dental Home!
Looking for a dental home for your family? We love seeing new patients at our office! Please contact Chandler Dental Center to schedule your appointment. See you soon and happy Halloween!
Categorised in: Cavity Prevention, Family Dental Care, Oral Health
This post was written by Chandler Dental Center