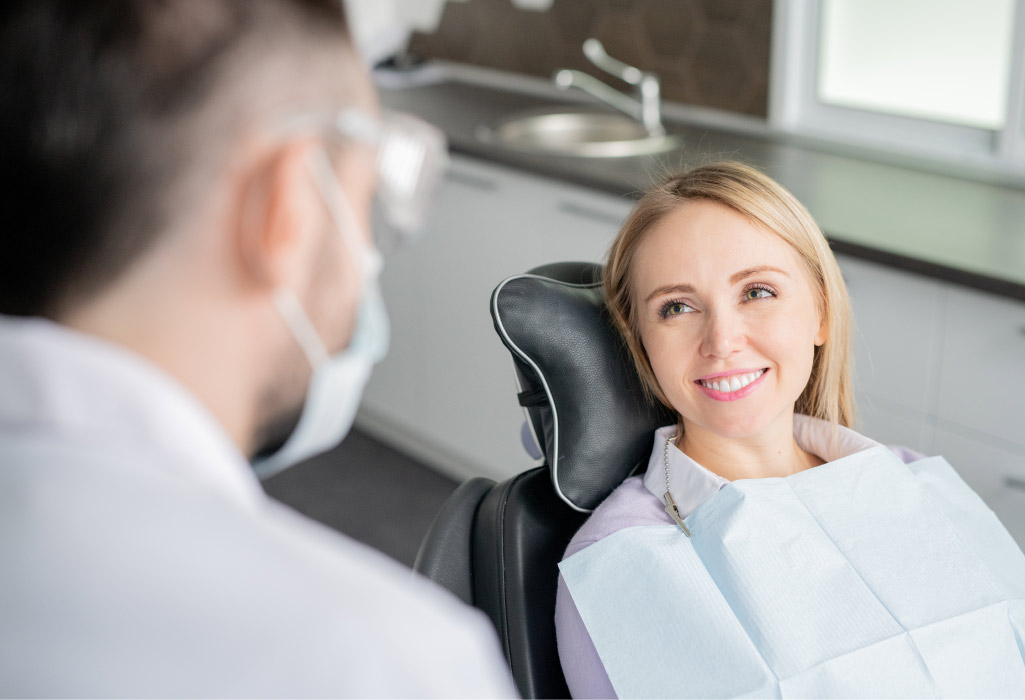 February 27, 2021 8:46 am
During COVID, we are taking ample precautions to keep patients and our team safe. We recommend visiting us every six months for routine checkups and cleanings. We also recommend you visit us if you experience a toothache or other dental emergency.
If you've been experiencing chronic tooth pain, your tooth may be infected. Root canal therapy is a restorative procedure that can save your natural tooth! Read on to learn more.
What Is Root Canal Therapy?
When the inside of a tooth becomes infected, the tissue and blood vessels inside the tooth (called the pulp) must be removed before the infection has a chance to spread and cause more problems. Before this is done, we will use a local anesthetic to completely numb your teeth and gums so that the entire procedure will be completely painless. After that, a small hole is created in the top of the tooth to provide access to the inside of the tooth. The dental pulp is removed and the inside of the tooth is cleaned, filled, and sealed for protection.
If we determine your tooth requires extra protection and reinforcement beyond a simple filling, we will slightly reshape your tooth and place a dental crown over it. Your natural-looking dental crown will be custom-made to fit comfortably over your tooth and blend in seamlessly with the rest of your smile.
How Long Does Root Canal Therapy Take?
The length of your visit will depend on the extent of damage and infection. But on average, you should expect to spend an hour to an hour and half at our office.
Benefits of Saving Your Natural Tooth
Whenever possible, we want to preserve your natural teeth. Missing teeth can cause changes in your facial structure, shrinkage of your jawbone, an increased risk of cavities, drifting of neighboring teeth, malnutrition, anxiety, and depression.
However, if for some reason we must extract your tooth, we offer several reliable tooth replacement solutions to protect you from the negative effects of missing teeth. These restorative options include dental bridges, dentures, and dental implants.
Contact us today with any additional questions about root canal therapy or our tooth replacement options!
Categorised in: Restorative Dentistry
This post was written by Chandler Dental Center