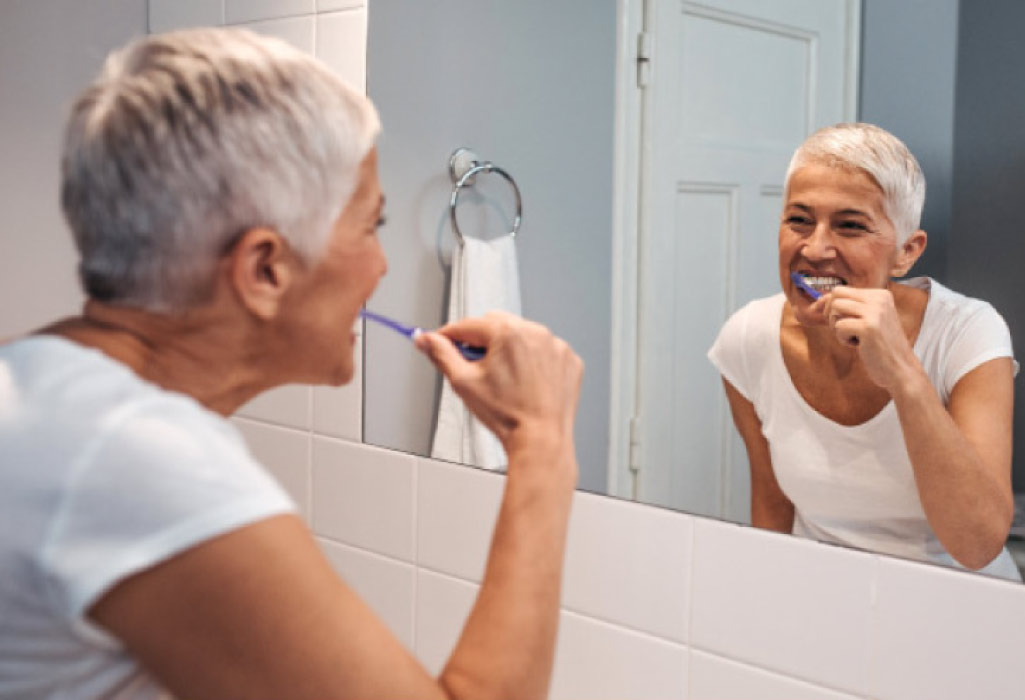 May 19, 2021 5:21 pm
When you brush and floss, you aren't only caring for your teeth. Your gums need just as much attention. Unfortunately, chronic gum disease (known as periodontitis) affects almost 50 percent of adults over 30 years old in the United States. When it isn't treated, gum disease can cause bone and tooth loss. How do you avoid gum disease? Here are tips on maintaining great gum health:
Brush Your Teeth Twice a Day
Plaque on your teeth leads to decay and gum inflammation. When plaque hardens into tartar, it makes things even worse for your oral health. You can't remove tartar at home, so it's important to clean off as much plaque as you can. Brushing at least twice a day keeps your teeth and gums healthy. In the morning and at night before bed are good times.
Floss Once a Day
If you only brush and don't floss, your gum health suffers. Flossing removes plaque from places your brush can't reach. When you first start flossing after neglecting it for a while, you might experience some bleeding. That's normal. Keep flossing and soon, your gums will become healthier and they won't bleed. We recommend flossing once a day.
Avoid Tobacco
Smoking and other tobacco use are very bad for your gum health. Smoking weakens your body's ability to fight infections like gum disease. People who smoke are at twice the risk for gum disease as non-smokers. If you want to improve your gum health and you use tobacco, now is the time to quit.
Come in for Cleanings & Exams at Chandler Dental Center
Even if you take excellent care of your teeth and gums at home, you still need to visit us for professional cleanings. Twice a year, we'll remove tartar with our special tools and check for early signs of gum disease. Dr. Chandler and Dr. Heinkel are here to answer all your questions about gum disease and give advice on your oral hygiene routine! If you're ready to schedule an appointment at our San Antonio office, please contact us today.
Categorised in: Gum Health, Oral Health, Oral Hygiene
This post was written by Chandler Dental Center